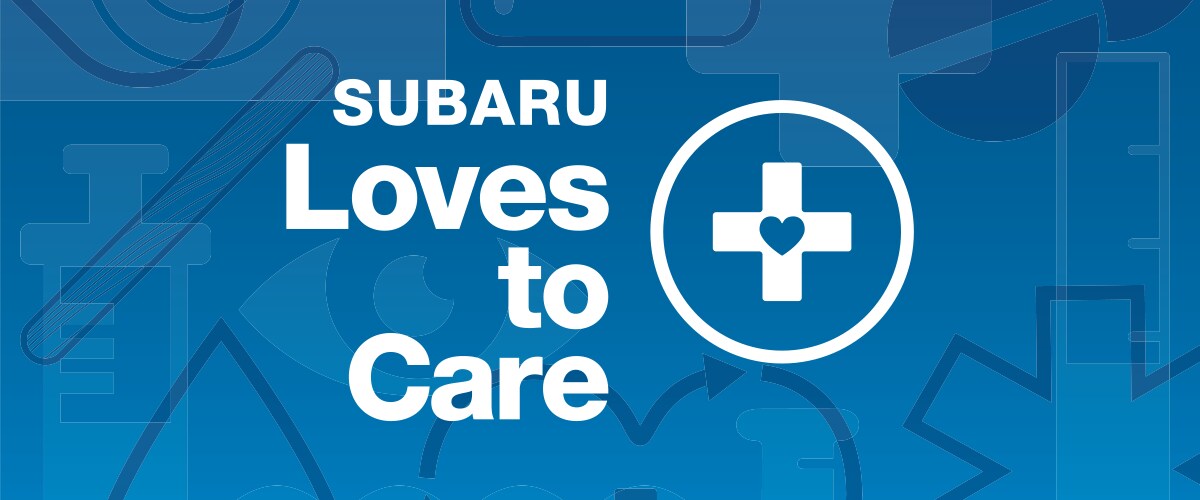 Reflecting on Dulles Motorcars Subaru's Recent Visit
at Loudoun Inova Hospital
Our team at Dulles Motorcars Subaru deeply cares for our local community and the members in need of continued warmth and support. And through our partnership with Loudoun Inova Hospital, delivering warm blankets to cancer patients who spend extensive time in colder facilities and treatment centers, we aim to inspire hope and provide love to those currently immersed in the fight.
Consider the inspiring work of the hospital's radiation oncology center, our Subaru Loves to Care pledge and partnerships, and the details of these recent visits below.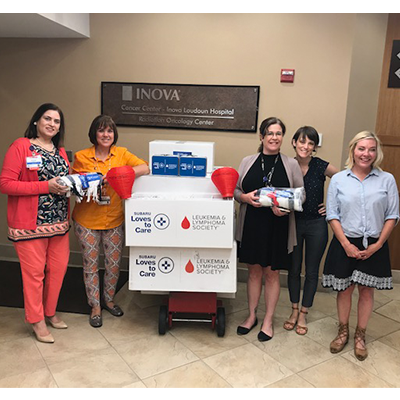 The Mission of Inova Mary Elizabeth Miller Radiation Oncology Center
As a department in the Inova Loudoun Hospital, this radiation oncology center is nationally-recognized as an accredited center of excellence by the renowned American Society of Radiation Oncology (ASTRO). Treating an assortment of different cancers - including breast, prostrate, head and neck, lymphoma, lung and much more - this facility is home to the top radiation oncology team in the Washington metropolitan area. With the use of innovative technology that includes a 3D treatment-planning system and linear accelerator, cancer patients close to home receive cutting-edge care backed by the latest in research.
About Subaru Loves to Care
For the fourth consecutive year, Subaru Loves to Care is partnering with The Leukemia & Lymphoma Society to deliver blankets, kits, messages of hope, and nationwide community support to hospitals and treatment facilities across the country. With an expected delivery number of over 43,000 blankets, along with messages of hope cards with thoughtful notes from caring visitors, we can collectively help to uplift patients battling cancer.
Dulles Motorcars Subaru's Blanket Delivery
Our team was eager to visit the Inova Mary Elizabeth Miller Radiation Oncology Center and spread loving messages of positivity to different cancer patients during these trips. Dropping off blankets and hope cards, we are appreciative of the opportunity to show how much we care and continue to think of these patients and their families following this profound experience.
If you want to learn more about this visit or Subaru Loves to Care initiatives currently taking place, please give us a call today or stop by to meet with our team members!
Make an Inquiry
* Indicates a required field
Hours
Monday

9:00am - 8:00pm

Tuesday

9:00am - 8:00pm

Wednesday

9:00am - 8:00pm

Thursday

9:00am - 8:00pm

Friday

9:00am - 8:00pm

Saturday

9:00am - 7:00pm

Sunday

11:00am - 5:00pm