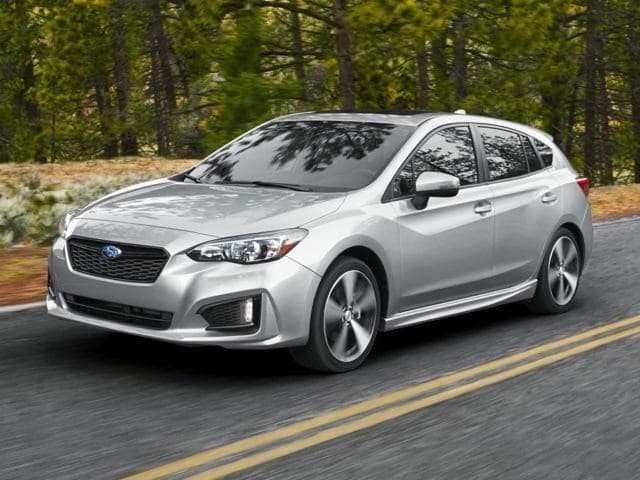 Experience the 2019 Subaru Impreza at Dulles Motorcars Subaru
At our Leesburg-based dealership, our goal is to find you quality cars to match your lifestyle. Nothing exemplifies that more than the 2019 Subaru Impreza. With a unique style and a cozy interior, you won't regret putting yourself in the driver's seat and seeing all it has to offer.
A Solid but Clean Design
If you're looking to attract the attention of other drivers in Marshall, the Subaru Impreza goes about it in a different, less flashy way. It's built to be sensible but has a style that's altogether different than its competitors. Big headlights accentuate the understated but wide and well-designed grille and flare onto the fenders seamlessly. The lines sweep along the curves of the body to draw the eye of your neighbors as you pull into the neighborhood.
Scroll to browse our 2019 Subaru Impreza inventory, and to learn more about all it has to offer!